Read Time:
1 Minute, 49 Second
The Puntland Political Forum (PPF) condemns in the strongest terms of all acts of violence and violations committed against civilians, including indiscriminate use of mortars against residential houses with women, elderly and children, and targeting of the hospital, in violation of international humanitarian law and human rights law by Somaliland forces against civilians in Laascaanood.
The PPF extends our deepest condolences to the victims of Laascaanood attack and their families. We reaffirm our solidarity and resolve in the fight against violent aggression.
The SSC-Khatumo people have made it clear that they are committed in their choice of self-determination, dignity, and the rule of law. This has been demonstrated through their continues peaceful protests against Somaliland's aggression.
We applaud and support the just cause of the SSC people's decisions on their own affairs.
The PPF wholeheartedly endorses the historical decisions made by the paramount traditional leaders of SSC and the committees appointed by them.
The PPF calls on the Federal Government of Somalia (FGS) to support the selfdetermination verdict of SSC-Khatumo people and see this as FGS's moral duty to face this historic challenge and defend the sovereignty, territorial integrity and unity of Somalia.
The PPF demands with unwavering determination that Somaliland halt its continued violence against civilians and immediately, and unconditionally withdraw all of its forces, equipments and weapons from the entire Sool region.
The PPF considers any allegation from Somaliland that SSC-Khatumo paramount
traditional elders are associated with terrorism is categorically false. The SSCKhatumo people have been victims of terrorism in the last 15 years and have witnessed the horrors and lasting impact including the pain and hardship of the families who lost loved ones.
The spread of disinformation and smear campaign against the SSC's paramount traditional elders around Somaliland's aggression reflects the use of disinformation as a weapon and to distract, confuse and manipulate the SSCKhatumo people.
The forum calls on Puntland people to support the struggle of the SSC-Khatumo people in order to determine their own future. Similarly, the forum calls upon the Puntland leadership to carry out their constitutional mandate to protect and defend SSC-Khatumo people and territories.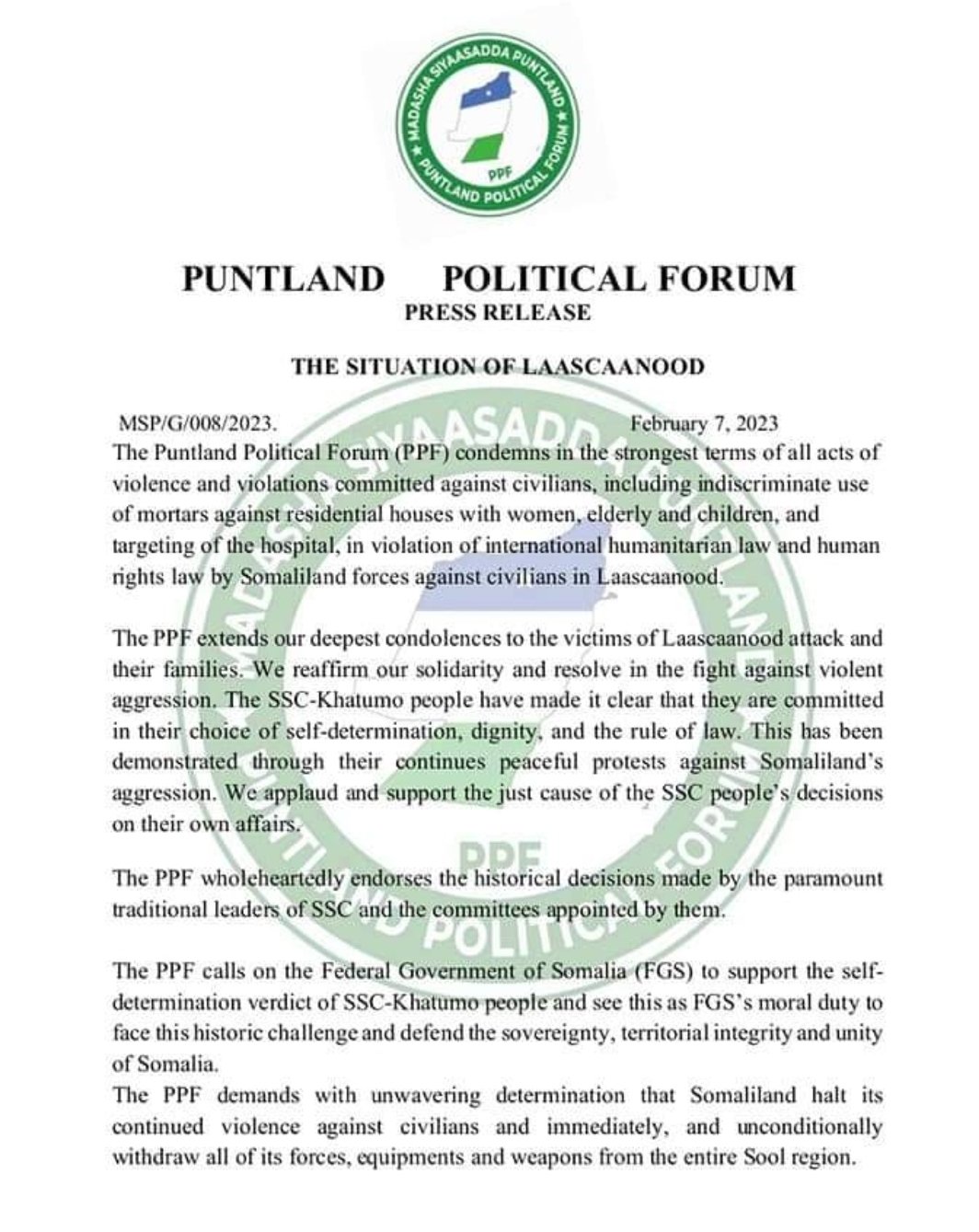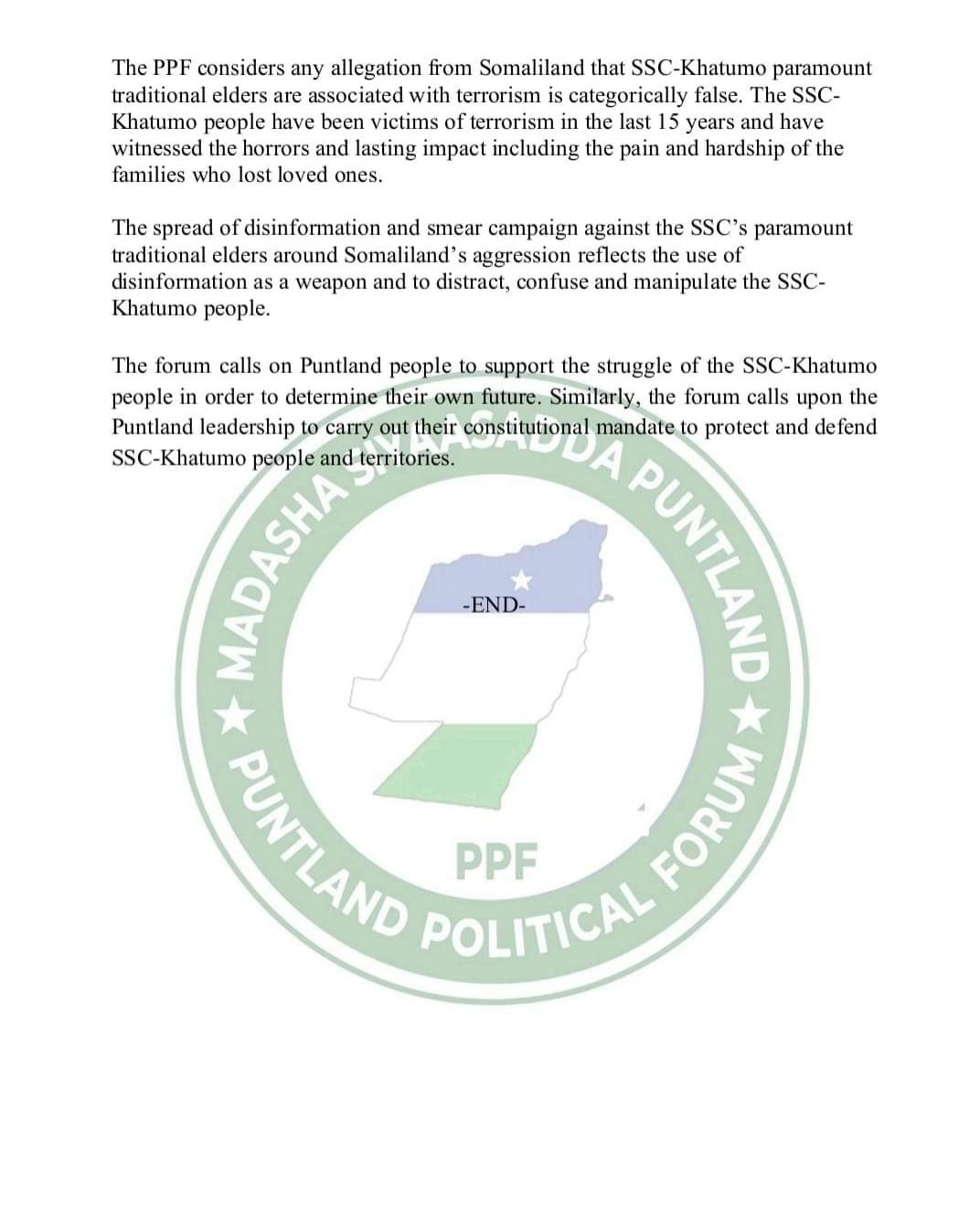 Muqdisho-Somalia