Five things you didn't know about disability and sexual violence
UNITED NATIONS, New York – Fifteen per cent of the world's population lives with a disability, and nearly 200 million are between the ages of 10 and 24. Yet they are often invisible in government statistics.
Girls and boys with disabilities are largely excluded from education and health services, discriminated against in their communities and trapped in a cycle of poverty and violence.
Worldwide, girls bear the brunt of these violations. A global study from UNFPA reveals that girls and young women with disabilities face up to 10 times more gender-based violence than those without disabilities. Girls with intellectual disabilities are particularly vulnerable to sexual violence.
Here are five more things you need to know about disability, gender and discrimination:
1. Gendered discrimination begins early.
Discrimination against girls and young women with disabilities occurs almost immediately. Female infants born with disabilities are more likely to die through 'mercy killings' than male infants with disabilities, and may never be legally registered, which cuts them off from publicly provided health care, education and social services. It also renders them more vulnerable to violence and abuse.
Girls with disabilities are less likely to receive food in the home and are more likely to be excluded from family activities and interactions. They are less likely to receive health care or assistive devices than boys with disabilities, and are routinely denied access to education and vocational training, making them susceptible to social exclusion and poverty as adults. Worldwide, women with disabilities have a 19.6 per cent employment rate, compared with 52.8 per cent for men with disabilities and 29.9 per cent for women without disabilities. Illiteracy may also play a role in heightening their risk of gender-based violence.
2. Girls and young women with disabilities are at the greatest risk of sexual violence.
Young people with disabilities, especially girls, are far more vulnerable to violence than their peers without disabilities.
Children with disabilities are almost four times more likely to become victims of violence than children without disabilities, and nearly three times more likely to be subjected to sexual violence, with girls at the greatest risk. In a study by the African Child Policy Forum of violence against children with disabilities, nearly every young person interviewed had been sexually abused at least once – and most more than once. Another study conducted in Australia found that as many as 62 per cent of women with disabilities under the age of 50 had experienced violence since the age of 15, and women with disabilities had experienced sexual violence at three times the rate of those without disabilities.
Children who are deaf, blind, autistic, or living with psychosocial or intellectual disabilities are most vulnerable to violence. Studies have found that these children are five times more likely to be subjected to abuse than others, and are far more susceptible to bullying.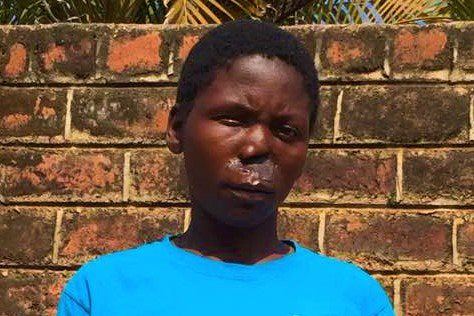 3. Violence against girls with disabilities can take many forms.
Children with disabilities are exposed to a broad range of violence perpetrated by parents, peers, educators, service providers and others. Violence can take many forms, including bullying in school, physical discipline at the hands of caregivers, the forced sterilization of girls, or violence in the guise of treatment, such as electric shock 'aversion therapy' to control behaviour. In some cases, children are deliberately harmed to inflict disabilities that make them more sympathetic as beggars in the street.
A study of children with disabilities in Uganda found that schools were the main places where they experienced violence, often at the hands of school staff and their peers without disabilities. Yet other studies have found that girls and young women with disabilities are at greater risk of sexual violence when out of school. Neighbours and family members who know they are alone can use the opportunity to sexually abuse them, with little risk of being caught or punished.
Disability also increases young people's risk of being trafficked for sexual or other forced labour – something often attributed to lack of social inclusion and stigma. In too many places, young people with disabilities are regarded as 'undesirable,' and may even be subjected to trafficking by their own families.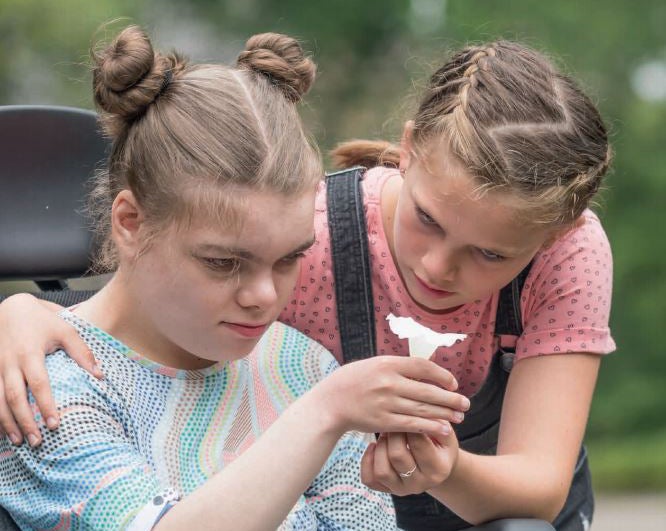 4. Young women with disabilities are denied the right to make decisions about their reproductive and sexual health.
Young people with disabilities have the same sexual and reproductive health needs and rights as their peers without disabilities. Yet, too often, stigma and misconceptions about disability – along with a lack of accessible health services, limited personal autonomy, and little to no sexuality education – prevent young women with disabilities from leading healthy sexual lives.
These young women are not seen as needing information about their sexual and reproductive health and rights – or as being capable of making their own decisions. As a result, girls with disabilities have even less knowledge about sexual and reproductive rights than their male peers. Low levels of sexual education, including education about HIV transmission and prevention, often translate to risky sexual behaviours. Studies have shown that adolescents with disabilities report engaging in casual and transactional sex and not using contraceptives. Young people with disabilities have the same or higher risk of contracting sexually transmitted infections (STIs) as their peers without disabilities, but testing for HIV is lower among them.
Young women with disabilities are routinely denied access to family planning and other sexual and reproductive health services. In one study in Ethiopia, only 35 per cent of young people with disabilities used contraceptives during their first sexual encounter, and 63 per cent had had an unplanned pregnancy. A study in India indicated that 22 per cent of young women with disabilities regularly received gynaecological check-ups.
For young women living in institutions, especially, the right to make decisions about their bodies is routinely violated. These women are the most likely to experience forced abortions, forced sterilizations, STIs and sexual violence.
5. Myths and stigma contribute to the vulnerability of young people with disabilities.
Attitudes and beliefs about disability differ within communities and families, but in many cases are affected by socio-cultural norms, including myths that lead to increased violence. A 2011 study by the African Child Policy Forum in Cameroon, Ethiopia, Senegal, Uganda and Zambia revealed persistent beliefs that childhood disability was caused by the mother's sin or promiscuity, an ancestral curse or demonic possession. In some instances, the stigma associated with these beliefs caused families to hide their children with disabilities or to exclude them from school and their communities.
One of the most significant myths for young people with disabilities is the belief that people who have an STI can cure the infection by having sexual intercourse with a virgin. Young women with disabilities are at particular risk of rape by infected individuals because they are often incorrectly believed to be asexual – and thus virgins.
Perpetrators may also target them for their limited physical mobility or other vulnerabilities. In interviews conducted for the 2004 Global Survey on HIV/AIDS and Disability, disability advocates and service providers reported virgin rapes of people with disabilities in 14 of 21 countries reviewed.
'Nothing about us without us'
Violence against children and young adults is a global epidemic. Data on violence against children are difficult to come by, largely because such violence often goes unreported and because data collection is uneven, of differing reliability across countries and dependent on varied definitions of violence.
UNFPA, the lead UN agency addressing gender-based violence in emergencies, collects and analyses data to contribute to the strengthening of national laws and policies that foster social inclusion and gender equality.
UNFPA's global study on ending gender-based violence and realising sexual and reproductive health and rights for young people with disabilities, supported by the Government of Spain, seeks to end the invisibility of these young people, especially women and girls, by involving them in discussions of the issues as well as the solutions.
"This is what is foundational to [young people's] ability to unlock their potential and determine their own future," said UNFPA Executive Director Dr. Natalia Kanem. "This is how we ensure that no one is left behind."